Looking back on 2014 I've received some great feedback from students and I've used this as the basis for creating these guitar lessons throughout the year. Some were bigger hits than others. Combined they run the gamut of different aspects of the subject on "how to play guitar" including lessons on strumming, chords, theory and even the psychology of guitar playing success.
My hope is that these lessons will support and encourage you to share the beautiful music you have hidden inside you with the rest of the world.
When learning how to play guitar you'll probably find that it's a bit of a trick to get the fingers to NOT touch the wrong strings. For years my response about this issue to students has been "more practice". However I've had so many people ask what to do about this issue that I created this guitar lesson to help my online students get over this hurdle.
Of course it doesn't take the place of practicing, but if this is a problem you're having you'll find some real help in this lesson.
If you don't know enough basic guitar chords to have this problem you could use my starting series Basic Guitar Chords And Songs.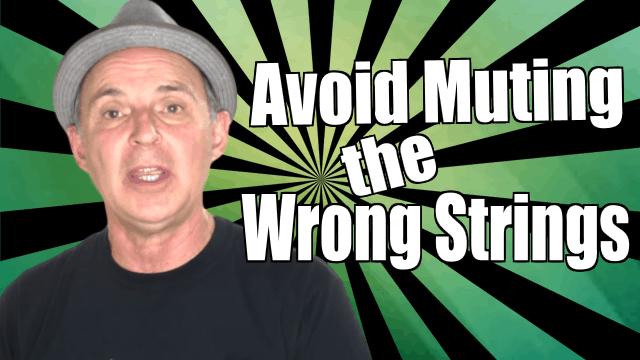 Once you can play a few chords you'll need to learn to strum. This lesson starts with a pretty basic strum. The next few patterns continue to get more interesting as well as more difficult.
The best thing about these strums is that they are a great foundation for more complex strums.
 Another question I get over and over is "how do I change chords smoothly and in time?".
One of the biggest reasons students have problems changing chords is they try to go too fast. I mean literally too fast, as in trying to play too quickly to be able to change in time at their current level of skill.
This makes for sloppy sounding playing, but even more subtle it becomes a habit that's difficult to break. In my position as School Director of Starland I see self taught guitar students that show off what they know and inevitably their timing is off… and often they don't realize it.
The basis of this guitar lesson will teach you to slow down enough to get the fingers in the right place and change with the rhythm. Then, little by little, pick up the tempo.
There's a lot of good information here even if you think your timing is meticulous.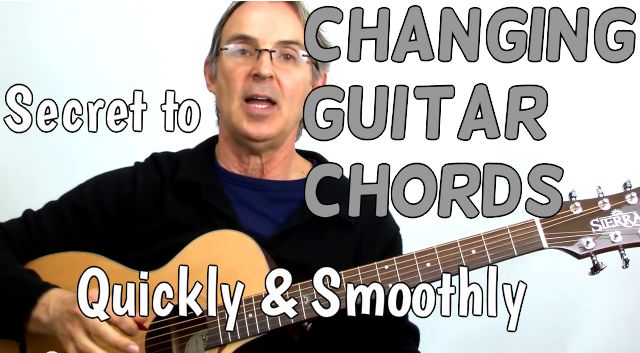 Many students get stuck when it comes to the B minor chord, or more commonly struggle with it over time. It's unfortunate because it's very useful when playing in keys where this chord is common (like the key of D).
In this lesson, I'll show you three forms of the B minor chord. Take your pick! You can start with the easiest one, go for the four-finger version, or go all the way with the bar chord. When learning how to play guitar forms are useful and have their place aside from being easier or more difficult.
I even include an exercise for you to practice changing to and from the B minor chord.
Don't let this chord hold you back from playing awesome guitar.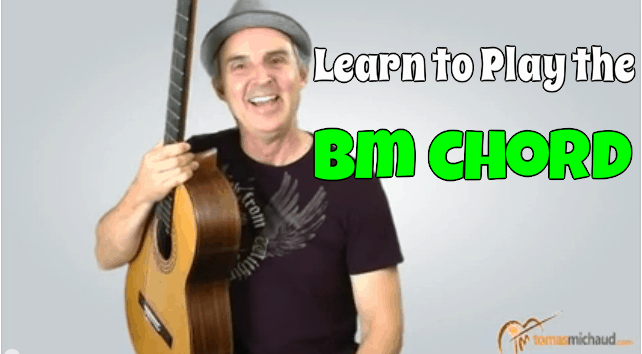 This lesson is part of my "10 Secrets To Playing Awesome Guitar" series. It deals with a very valuable concept that can save the beginning guitar student a tremendous amount of time if understood early on.
Many long time players could use this lesson as well.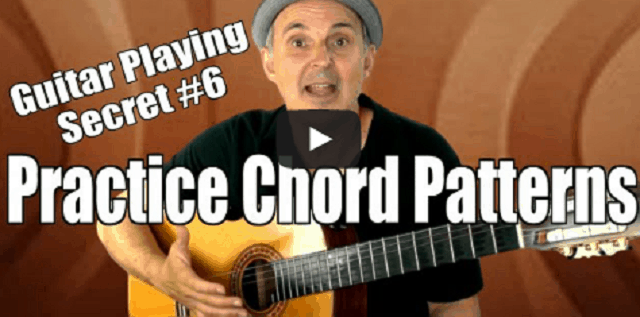 Guitar music theory has gotten a bad rap over the years. This is because it has often been taught in a way that it's not applicable to actually playing the guitar.
There is a real place for music theory for guitar, and it can especially be very helpful for beginner. The key is to avoid turning it into an intellectual pursuit that it disconnected from playing and creating beautiful music.
In this lesson we'll do just that.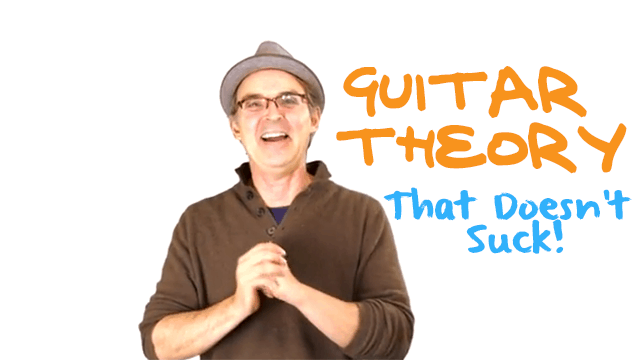 In this video I'll show you a step-by-step systematic approach to learning bar chords.
Even better, I'll teach you a system you can use and apply it to break down many aspects of learning guitar.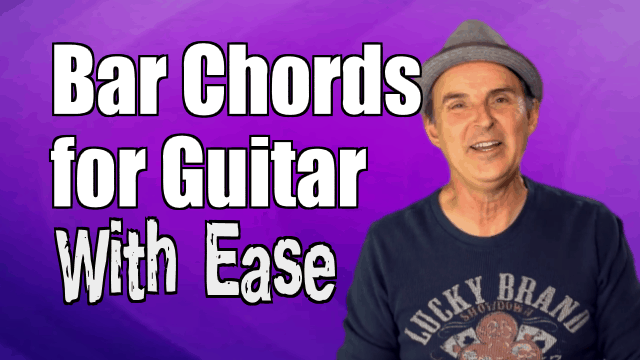 This is somewhat of a  lengthy lesson, but you'll learn how to play some of the most useful scales for  beginning guitar students.
This guitar lesson alone would be useful, BUT I've taken this opportunity to give you a series of 10 tips on how to practice the scales.
These tabs make up a great lesson on how to practice guitar and how to get the most use of your practice time. I consider this an invaluable part of learning to play guitar.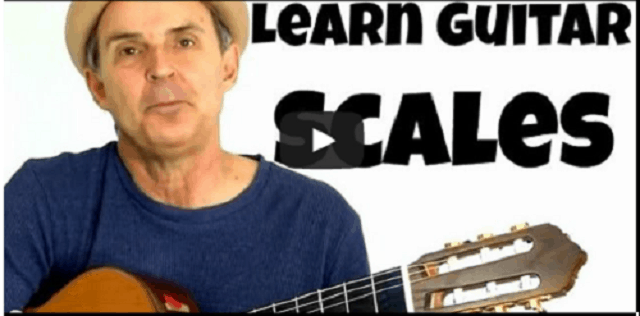 Among the many questions beginning guitar students ask I get this one often: "Do I need to learn how to read guitar notes?" Some might think it's obvious that if you want to play any instrument that you must read music. Others point to the fact that many rock guitarists apparently don't read notes and question if they should waste their time with following little dots on paper.
The truth is, you don't have to read music to play guitar. In fact, many well-known guitarists don't read traditional notes. But…and you knew there was a "but"coming… there are some clear advantages to learning to read music, and it's really not that difficult or mystical as it might initially appear on the surface.
If you are interested in note reading, or if you are in the beginning stages of deciding if guitar notes are important to your guitar playing, this lesson is a great place to start.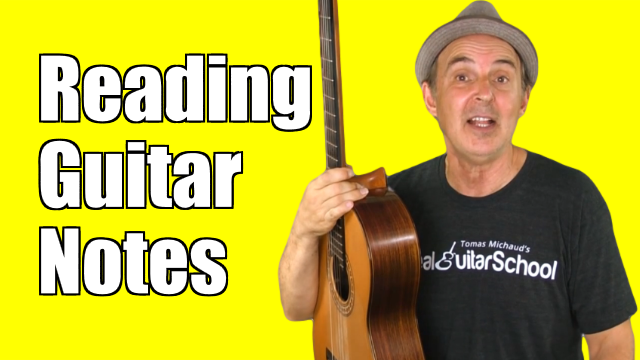 Last, but not least, I am going to teach you how to really practice the guitar. In fact this may very well be the most important guitar lesson you'll ever learn.
It goes without saying that if you don't practice most everything you learn will be useless.
On the other hand, with a little training and paying attention to what you're doing, you could double or triple the results you get from your practice. This lesson is worth spending some serious time on. I suggest watching the video a few times.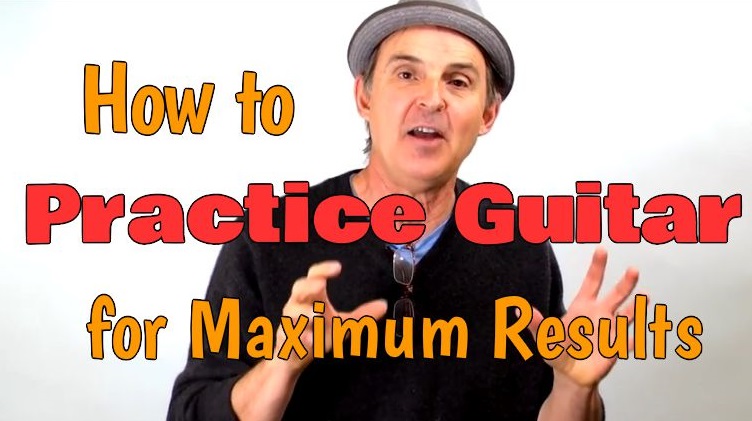 [vertical_spacing height="30″]
[feature_box style="24″ only_advanced="There are no title options for the choosen style" alignment="center"]
Tell Us What You Think – Please Comment Below!
We would love to hear your comments and questions. What specific things are you struggling with while learning guitar?
[/feature_box]
[vertical_spacing height="30″]
[fsb-social-bar facebook="true" google="true" twitter="true" pinterest="true" static="true"]