Tango In Paradise…
This song grew out of my love for this particular rhythm.
In flamenco a tango is one of the rhythms that is closely related in form and feeling to the Flamenco Rumba. It's has an exotic feel that is distinct from the flamenco rumba mostly because of the guitar playing. The flamenco tango is only vaguely related to Argentine Tango, and objectively they only share a double stroke rhythm. The fact that Argentine Tango is one of the first couple dances in America has led historians to believe that both could share a common ancestor, though not likely the case.
If you do listen to the song on the CD you'll hear that it actually has a slower Prelude which sets the mood for this song.
Download the complete song "Tango In Paradise" from my "Beauty And Fire" CD below:
(To save a song to your computer, right-click and choose Save Link As to download the song to your computer.)
Listen to more songs or purchase the entire CD (physical or download) here: Beauty And Fire by Tomas Michaud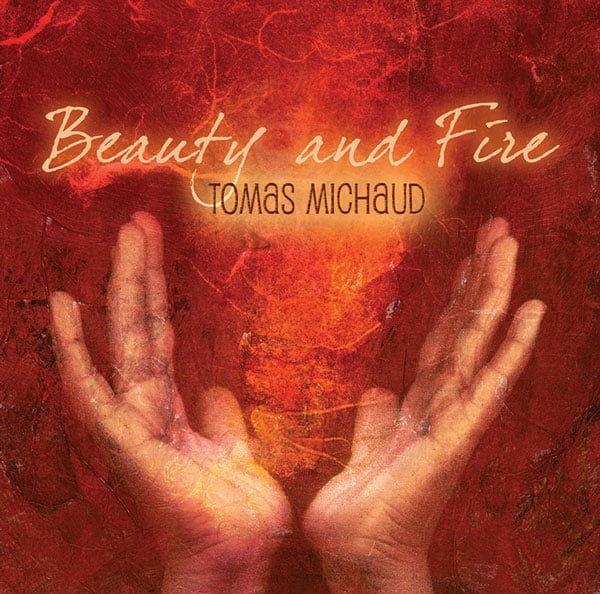 Winner! RadioIndy "Grindie" Award. #2 of World/New Age Radio Airplay Chart.
"I love the Spanish energy of it. It is great music for when I am working and want my energy to be both up and in my heart at the same time. 
Jack Canfield – co-author of the Chicken Soup for the Soul Book Series, and author of the New York Times best seller, The Success Principles, featured teacher in "The Secret".
"Beauty and Fire is more than the title of Tomas Michaud's newest CD. It is the very embodiment of his music. A stirring blend of brilliance, mystery, tenderness, longing, joy and so much more. 
Jesse Manibusan – Christian Recording Artist
Grapevine, TX
The Making Of Beauty And Fire
The music is so incredibly soothing it's seems to put me in a peaceful, meditative state. I would strongly recommend this CD to anyone as a way to unwind after a stressful day. Thanks for the wonderful gift of your music."
Kathy Paauw – Productivity Consultant & Life Coach
Redmond, WA
"From the first moment I put on Fire and Beauty, a feeling of tranquility came over me. Your music enlivens my heart and uplifts my soul. I have three of you wonderful CD's and they are always a joy.  Beauty and Fire has captured the essence of delight, and I felt transported to a captivating world. Your music is a true gift!"
Julie Webster – Artist and Mom
Austin, TX